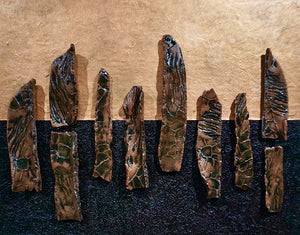 Medium: Mixed Media
Description: Clay, acrylic on hardboard
Size: 18x14x1.5"
Weight: 3 lbs.
LOCAL PICK UP
Purchased works can be picked up at the gallery during regular business hours and by appointment.
SHIPPING
For a shipping quote please email nizak@mac.com with the name of the piece you are considering and your shipping address.