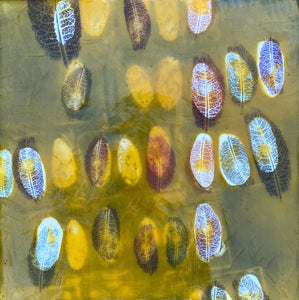 Artist: Victoria Eubanks
Medium:
Mixed Media
Size/Measurement: 8 x 8 x 1.5"
Description: Although these images might look like feathers they are actually small botanical prints of horseradish leaves applied over a rich encaustic background.
Weight of piece: 1 lb.
LOCAL PICK UP ONLY AVAILABLE UNTIL FURTHER NOTICE.
Pick up on Fridays and Saturdays, 1-5 pm or by appointment.