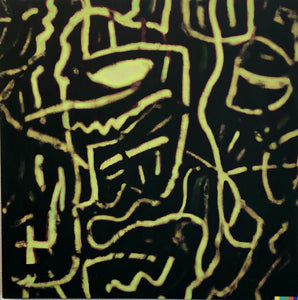 ARTIST STATMENT

I have never used AI programing before and embraced the challenge to see what all the fuss is about.  I used Dall-e 2 software to create the image "Deepest Darkest 2".  I prompted the program asking it to create a painting of "your deepest darkest secret".  From there I tried to pry out of it some personal or deeper connection to create an image that I thought would be provocative.  The further I went I was turned down by the system; stating the hardware was "not able to complete my request."  It is as though the system has an internal regulator which edits the content.  I found this curious since in other venues, there emend to be no limit what one can access online and obtain images or opinions that are pornographic, violent or misanthropic. 

My opinion of AI Art Generators, admittedly limited, is that it is a system in development and cannot provide a soul or conscience to add depth to an image.  AI may be able to generate a literal translation of an image but it will not capture the sense of the artist creating it.  For me it does not include the human experience or condition; only a person can emote that to canvas. The AI image felt sterile with a machine-like absent personality.  As an artist I like to provoke, challenge or make the viewer uncomfortable at times.  AI would not allow me to do so. 
LOCAL PICK UP
Purchased works can be picked up at the gallery during regular business hours and by appointment after the close of the show on September 24, 2023.
SHIPPING
For a shipping quote please email nizak@mac.com with the name of the piece you are considering and your shipping address. Pieces will ship after September 24, 2023.